31 Jan

The ABC's of APs

An Affiliated Provider is a doctor, specialist or medical facility that is contracted to provide Southern Cross members with certain healthcare services at agreed prices.

Some healthcare services are only covered by your policy if they're performed by an Affiliated Provider. These healthcare services are called 'Affiliated Provider-only'.

There are lots of benefits for members when they see an Affiliated Provider, including:
APs arrange prior approval for your healthcare service and claim on your behalf, making life easier during a stressful time
in most cases, you know up-front how much your contribution will be (if any)
keeping future premiums more affordable by helping us to manage the cost of claims.
If you're a Southern Cross member, it's a good idea to let any healthcare provider know . Keep in mind that some services are only eligible for cover if an AP provides it. These 'Affiliated Provider-only' services apply to all of plans except UltraCare.
How to use an Affiliated Provider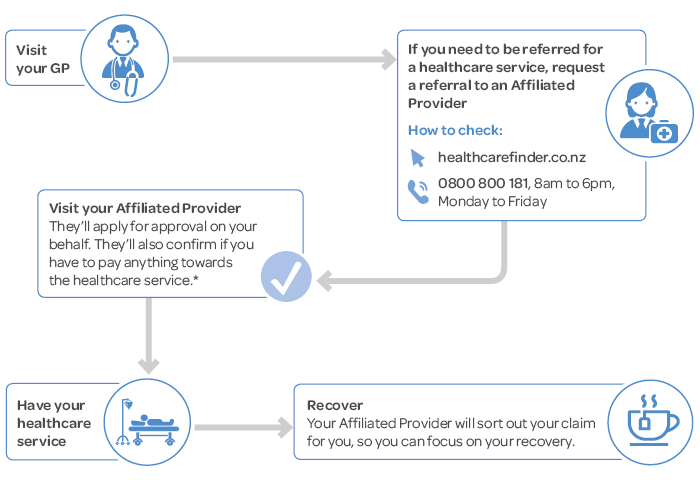 Any Questions?
We're here to help. Send us a message or call us on 03 307 8000.